Journalists or police officers? HFHR responds to police action during football match
The Helsinki Foundation has sent a letter to the Chief Commissioner of the Police, commenting on the incident that recently occurred during a football match between Ruch Chorzów and Górnik Łęczna, which involved police officer wearing media vests.
Threat to journalists
"In our assessment, the conduct of the police may contribute to a substantial degradation of the safety of members of the media covering not only sports events but also other important events, and in particular protests or manifestations during which media people are especially prone to attacks", reads the letter.
Dangerous precedent
The HFHR emphasises that the police impersonation of journalists may substantially thwart the media attempts at collecting and disseminating the information about public events and also, more worryingly, provoke aggression towards members of the media. It is worth to remember that journalists covering manifestations have already been targeted by violence: for example, a news van operated by the TVN channel was torched by protesters during the 2011 Independence March; in December 2016, the journalists of TVP INFO who provided live coverage of a manifestation in Warsaw experienced aggressive behaviour. "We fear that the method used by the police on 2 June 2017 was a dangerous precedent, which may contribute to further deterioration of this alarming phenomenon", explained the Foundation in the letter.
The HFHR expressed hope that the situation which took place during the football match would not become an element of a more general police practice and that law enforcement would not use this method in future.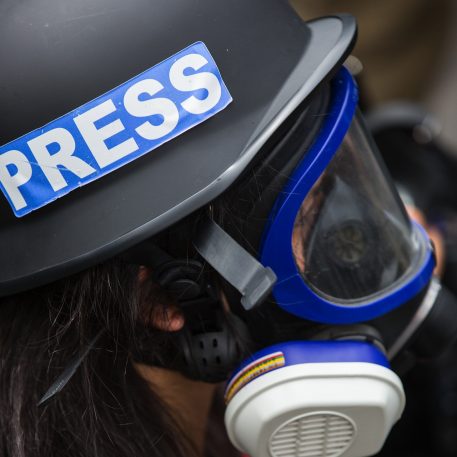 06.06.2017