Helsinki Committee in Poland
The team coordinating the Helsinki Foundation for Human Rights is one of the few groups who have been able to transition from an underground facility to transparent work in democratic conditions without any problems.
Members of the Helsinki Committee in Poland set up the Helsinki Foundation for Human Rights.
The Helsinki Committee in Poland was set up during martial law (1982) by a group of intellectuals. It was an underground organization which built a network of alliances throughout the country. In 1983, the Committee prepared its first report, "Poland during martial law." This lengthy document of one thousand pages was separated into two volumes. The first volume contained a comparison of Polish law, including the rules of the state of martial law, to international standards and laws of countries with deep democratic roots. This report was smuggled to the West, translated into English and French, and presented to the delegations of governments participating in the Madrid Conference of the Organization for Security and Co-operation in Europe (OSCE).
According to many political scientists, the report affected the direction of the Conference in a considerable way. In the following years, similar reports were prepared annually. The Helsinki Committee also prepared special reports, such as those on the direct request of the International Work Organization or the United Nations Human Rights Committee, when the Polish government was to present these organizations their own report relating to the realization in Poland of the principles set forth in the International Covenant on Civil and Political Rights of the United Nations.
With the strictly underground nature of the activities of the Committee came a problem of authorship, which included a concern as to the reliability of its reports. The authenticity of the first reports was certified by the Country's NSZZ Commission (Solidarność). Later, when the Committee acquired reputation and respect in the West, guarantees were no longer needed.
At the beginning of 1988 the Committee published a list of nearly one hundred of its members, moving slowly towards transparent activity. After free elections in September 1989, exactly half of the Committee's members found themselves either in Parliament or in the first non-communist government of Tadeusz Mazowiecki. It was decided to suspend the Committee membership of these members, as a member of parliament or the government is not in a position to simultaneously monitor respect for human rights. This rule applies to this day.
At the end of 1989, the members of the Helsinki Committee chipped in and created the Helsinki Foundation for Human Rights.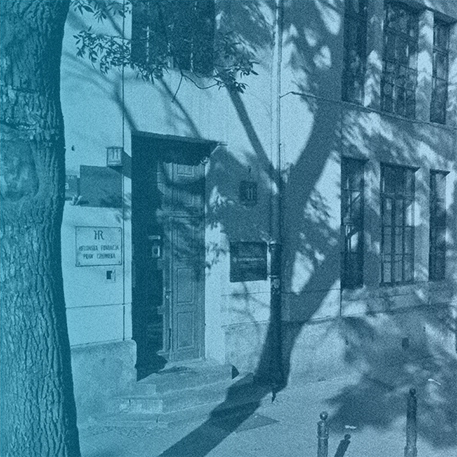 02.06.2015